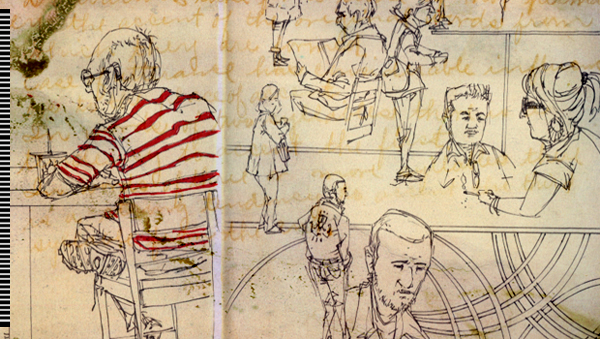 Having a sketchbook is something I feel all creative people should do. There are no rules on how or what a sketchbook should be. They are meant for you to express and explore your thoughts and ideas. You can use any tools you feel like it really doesn't matter one  bit. It's about you.
__________
What a sketchbook is good for…
They are great for working out ideas you might have but can't quite see them clearly.
You can create a visual journal.
It is a good way to keep your ideas and sketches in one place for easy reference.
It is great for trying out new tools and techniques.
etc…
For example I use a moleskine sketchbook with pen/markers and sometimes I will use watercolours. That is my preference but someone else might really enjoy doing collage work in theirs.  As I said before a sketchbook is about you.